RETHINKING THE APPROACH
We've been in agriculture for nearly 30 years. We've watched tech revolutionise every single industry, and other parts of agriculture. Yet only seen incremental improvements to fertiliser decisions.
GOOD FERTILISER DECISIONS ARE ESSENTIAL, NOT OPTIONAL.
THIS IS US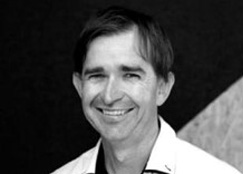 Dr. Darren Hughes
MANAGING DIRECTOR
Darren has more than 20 years' experience across a range of agricultural institutions, from start-ups to national R&D organisations. He has the technical skills to design good products, and the management skills to run a great business.
Darren's family farm is near Geraldton, WA, and he has spent his working-life in the grains industry.
Darren's key strengths are in strategy and leadership.
Darren holds a Bachelor of Agribusiness and PhD in Crop Agronomy from Curtin University.